TreeTop Vacation Rental House in Monteverde Costa Rica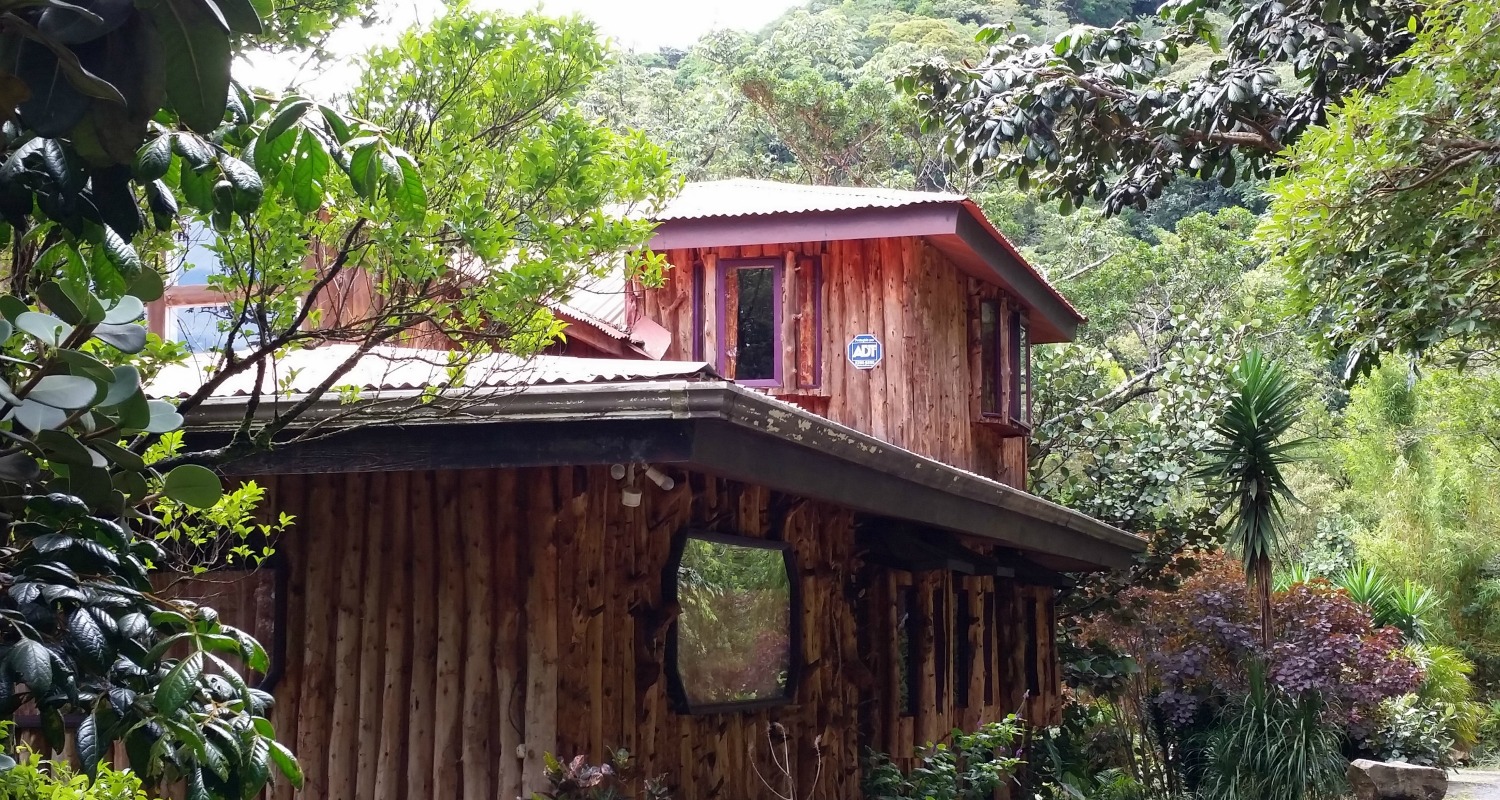 The TreeTop vacation renatal house is YOUR OPORTUNITY TO LIVE YOUR VACATION DREAM IN THE TREETOPS OF MONTEVERDE, off the main road to the Cloud Forest of Monteverde between the Monteverde Reserve and the village of Sta. Elena – Monteverde.
The TreeTop House started out as a vacation rental house in 2005 and it has grown since with our ideas and those of our guests to the potential it has today. The multi level building of our vacation rental house has for each level their own entrance from the outside and the inner areas are connected. They can be rented out individually or all together. If you need 2 bathrooms or you want total privacy, you likely need to rent 2 units and as a giveaway we will give the add-on rooms in the Canopy level for free, so you have the integrated experience of this building and its beauty it has to offer. We will help you figure out which rental constellation is best for you. If you are a big group we can also add our owner's suite as a special deal.
WiFi, phone, safe parking off road is included and trails in the forest, close to waterfalls accessible. A private garden can be accommodating your picnic.
Come for a walk through the TreeTop Vacation Rental House and watch the video below. Surely you will love it.
"the quaint multilevel building is an exhibit itself"
"Staying at the Treetop House was certainly the highlight of our trip to Costa Rica. The house is a special unique treasure set in the treetops of Monteverde. We were traveling with my family and my sister's family: we were nine people in total. The five kids (ages 12-16) had a blast hanging out on the hammocks on the porch and exploring each of the unique corners of the house. As an old gallery, the house has an unbeatable atmosphere. Every floor has a different air to it, and it is impossible to say which one is prettier, everyone is simply special in its own way. The area around the house has a gorgeous green area with tropical plants and at night there are lights that make you feel like you are truly in a tropical paradise.
The house is perfectly located, it is not in the middle of town, but it lies close to restaurants and reserves.
Sabine, our host, is a wonderful person. She was welcoming and incredibly helpful, she booked our tours, made the house our home for those three nights and helped us get the best of our time in the "green mountain". We will never forget our stay at the Treetop House, thank you so much for everything Sabine!"